De-facto 3D standard
Wide adoption
Supporting major applications in industrial and scientific sectors for more than 25 years, Open Inventor has proved to be an efficient and cost-effective solution. Open Inventor is de facto the most widely used scene graph API across many application areas ranging from seismic interpretation to industrial engineering to fields of science. Our customers have shipped hundreds of thousands of copies of applications based on Open Inventor and thousands of developers are actively using Open Inventor.
For 25 years, Thermo Fisher Scientific has been providing its customers with powerful, efficient solutions for all their 3D visualization requirements, targeting time sensitive delivery of applications that need to deal with huge data sets, in fact applications that need all of this without sacrificing performance.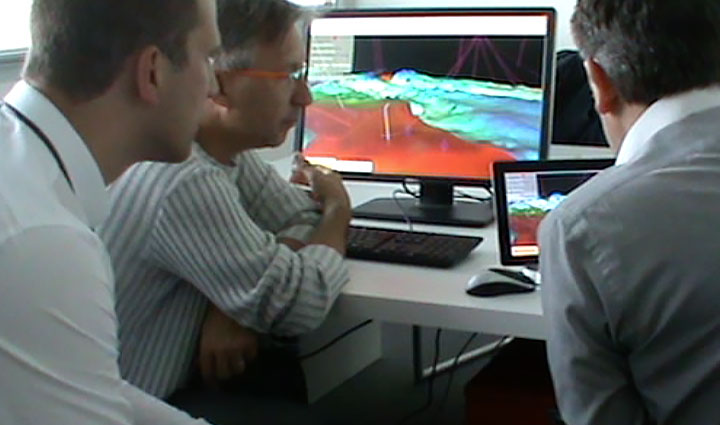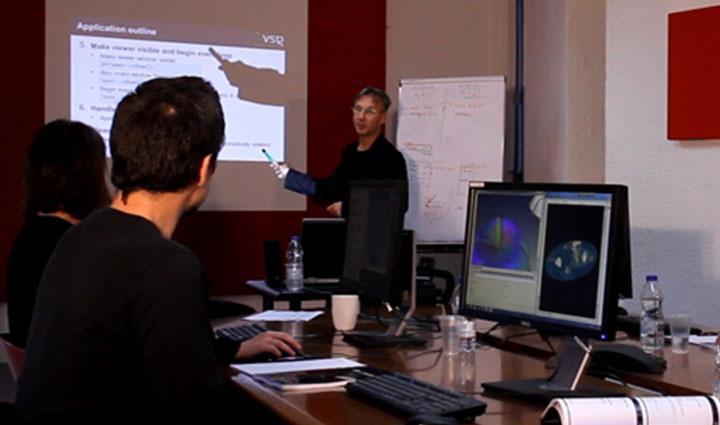 More than a 3D toolkit
Comprehensive development platform
The Open Inventor SDK is much more than just a library of functions and a reference manual. Many tools are available to help you get started quickly and get your job done faster: advanced user's guide, documented demos, fast start screencasts, training, consulting, and a skilled and reactive technical support service.
Open Inventor is developed and maintained by a highly qualified professional team and is evolving on a regular basis, enhancing the product to integrate the latest techniques, addressing customers' specific requests and providing timely fixes for potential issues.
Effective business model
A business partner
Developing a successful partnership with a third-party software vendor such as a 3D technology provider also includes the certainty that it will be in the long run more profitable than developing an in-house solution.
Committed to your success,  Thermo Fisher Scientific has developed a flexible licensing model that efficiently supports the adoption of Open Inventor by your development team and the deployment of built applications in phase with your business strategy.
Future-proof development
Protect your investment
Supporting industrial-strength professional applications for over 15 years, Open Inventor is proven to be the safe choice for the long term and the most flexible tool to transfer technology evolutions and unique innovations to your solutions.
Extensions of the API and new class modules are carefully designed to introduce powerful new capabilities for your application in the most simple, transparent and consistent way, protecting your investment and anticipating needs that you may not even foresee.
Last, the interoperability and extensibility ensure your complete freedom to best adapt the toolkit to your specific needs.