Interactive 2D/3D visualization tools for well engineering software
Well planning
Open Inventor powerful 3D development tools allows well planning software developers to easily integrate advanced features such as:
Display of the entire exploration field in 3D, including surface features (such as mountains, lakes, building and GIS information), interpretation features (such as faults and horizons), reservoir simulation post-processing, the planned well path and drill pads
Co-visualization of offset wells and logs
Interactive manipulation of 3D well targets
Spline interpolation with collision detection
Dynamic updates of application-driven results (such as drill cost, production rate, fracture orientation, horizontal spacing).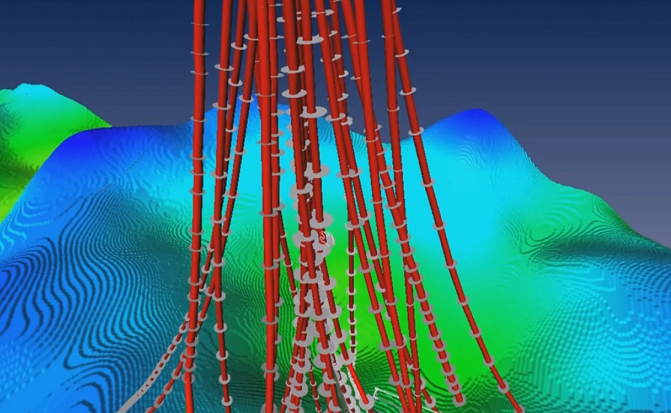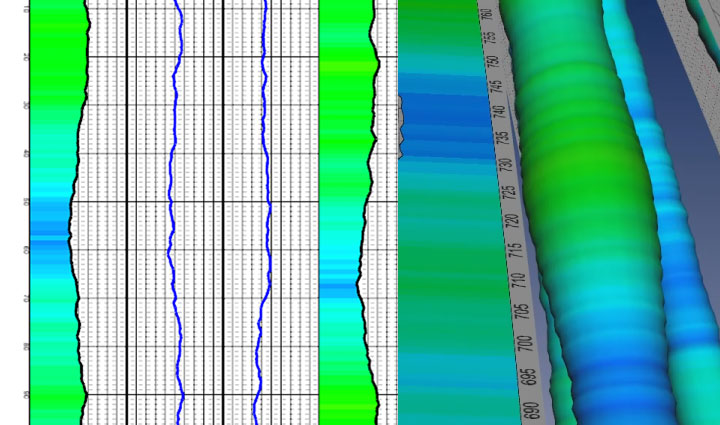 Well drilling engineering
Well log imaging
Open Inventor's advanced 2D / 3D rendering technology allows meaningful representations of well logs, including advanced color-mapping, charts, and co-visualization with well representations.
Drilling monitoring & geosteering
Integrate real-time monitoring features in your applications. Use Open Inventor's co-visualization capabilities to implement interactive log data visualization in 2D and 3D canvases.
Enable real-time geosteering workflows with fully integrated 3D visualization powered by Open Inventor.