Integrate high-performance 3D into your demanding Cloud applications
Build powerful web-based 3D applications
Open Inventor's RemoteViz technology enables software developers to easily integrate advanced 3D interactive visualization into their web-based applications.

It provides very large 3D data management and efficient image streaming within a comprehensive software development framework.

This allows web-based applications to provide rich remote 3D interaction and visualization capabilities accessible from any display device.

3D-demanding cloud-based applications powered by Open Inventor benefit from:
Real-time interaction with very large 3D data
Remote access to secured data
Multi-user collaboration
Fast interaction and multi-touch manipulation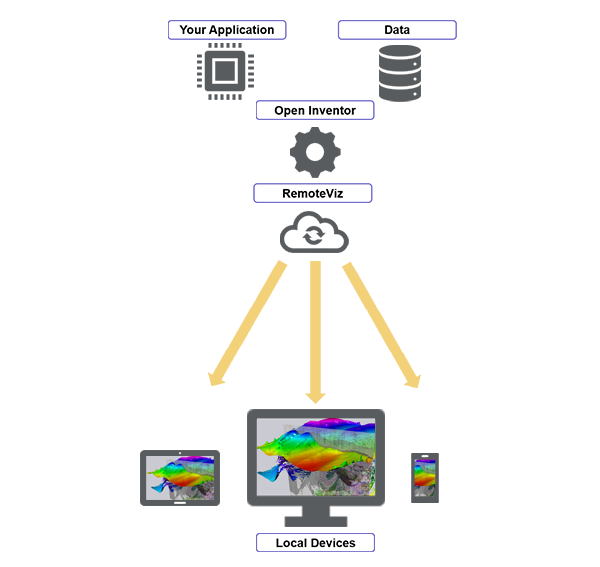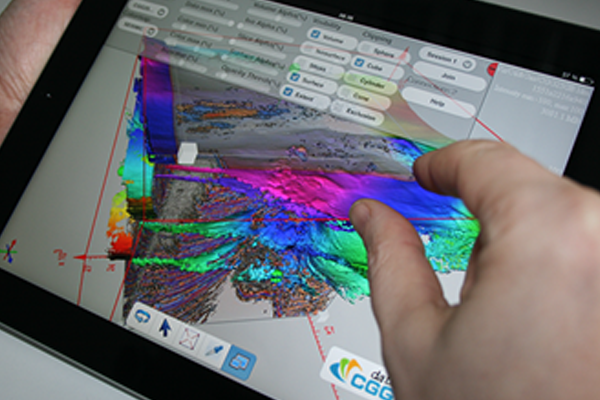 Run demanding applications on any device
Open Inventor Toolkit allows to develop and deploy 3D interactive demanding applications on a Cloud-based environment, that can then run remotely on any low-performance device.
The data access, computing, and 3D rendering are performed on the Server side, powered by Open Inventor.The Client side application only needs to provide the user interface and display each frame (image) sent from the server through the Open Inventor's RemoteViz service.
No 3D hardware is required on the Client side.