3D visualization tools for mining software applications
Graphical data handling
Open Inventor can visualize all the different data sets your application needs to present to allow users to plan, model, manage and understand their operations.
Surface features: terrain (height field and triangulation), imagery, markers, geo-referenced geometry, point clouds.
Drill holes: drill hole geometry, drilling logs in 2D and 3D, core sample slicing and volume rendering.
Block models: structured regular meshes and unstructured meshes with multiple properties, complex cell types and sub-blocking.
General geometry: points, lines, triangles, text, surfaces and much more.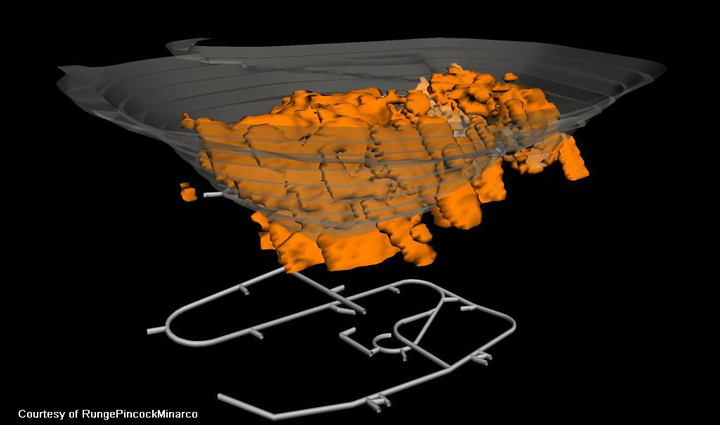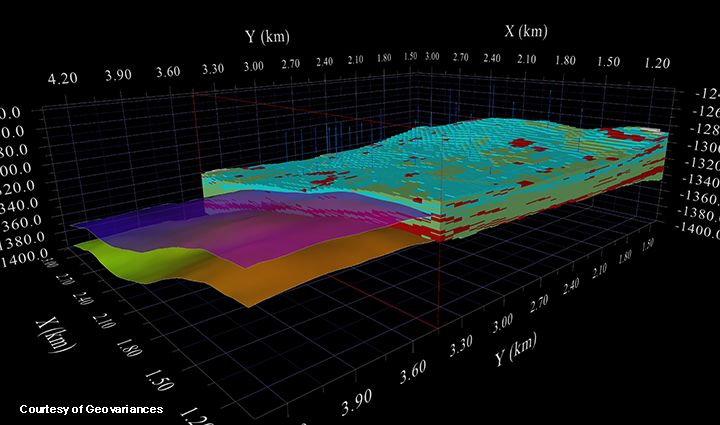 Visualization and data extraction
Open Inventor allows your application to handle very large data sets with fast rendering for interactivity and high image quality for effective presentation.
Block models: structured regular models with hundreds of billions of cells, complex models with hundreds of millions of cells. Extract slices and isosurfaces, filter by cell property. Also vector and streamline representation for ground water / pollution studies.
State-of-the-art 3D rendering: transparency, antialiasing, lighting, shadows, ambient occlusion,
stereo, VR, fusion of multiple data types in the scene.
Cloud and mobile remote rendering: visualization everywhere, collaboration, data security