Open Inventor 3D software development tools
Open Inventor® is an object-oriented 2D and 3D software development toolkit (SDK) for the development of professional interactive applications using C++, .NET or Java, for Cloud, desktop and mobile environments.
Open Inventor's easy-to-use API, extensible architecture, and large set of advanced built-in components provide developers with a high-level platform for integrating, in a simple and consistent way, powerful 3D visualization and analysis capabilities into software applications for: seismic interpretation, geo-/environmental modeling, reservoir engineering, well planning, mine planning and design, in all Oil&Gas E&P fields.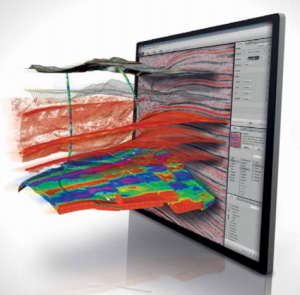 Open Inventor for Oil & Gas and Mining
An overview of Open Inventor for the development of Oil & Gas and Mining applications.
Download document