Implement complete workflows
Open Inventor's extensive collection of high-performance operators allows the implementation of complete medical image processing workflows, including:
Pre-processing: 2D/3D image cleaning and enhancement
Segmentation: detection of regions, phases, defects, etc.
Analysis: data quantification and numerical results
Open Inventor supports a wide range of image data, including 2D and 3D, grayscale and color, various bit-depth images, very large images, data from any PACS or imaging modality (X-ray, CT, ultrasound, MRI, nuclear imaging, etc.).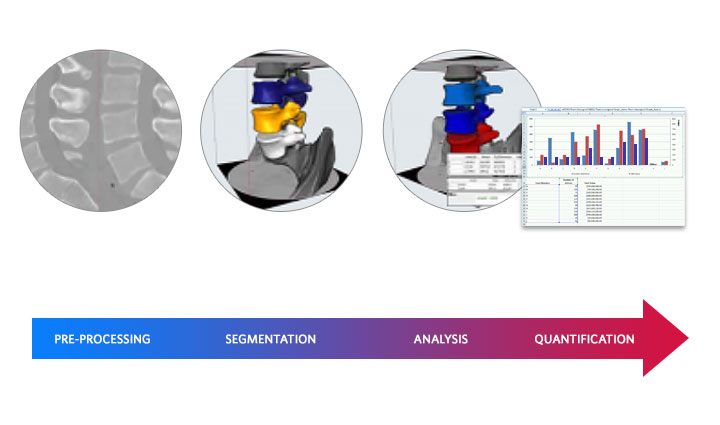 Automate medical image processing and analysis
Open Inventor allows medical software developers to easily create automated image processing and analysis workflows in software applications.
Create sequences of operators, including multimodality image registration and fusion, segmentation, and other advanced image analysis tools. Efficiently implement custom image processing and analysis solutions and measurements.
Open Inventor® Medical Edition
An overview of Open Inventor for the development of medical applications.
Download document