Open Inventor™ for Dental Applications 2D/3D toolkit helps dental software developers integrate rich image processing, visualization and analysis capabilities in applications ranging from dental visualization to implant planning. For cloud, desktop, and mobile.
Develop once, access everywhere
Open Inventor 还能把提供所有这些图像可视化、处理和分析功能作为 Web 服务。实际数据保留在服务器上非常安全,而且用户可以在任何设备上通过任何支持HTML5 浏览器随时访问生成的二维和三维可视化:
客户端不需要使用三维硬件
多个用户 可以在同一个会话中进行连接和协作
• 完全支持多点触控和手势输入。
Open Inventor 非常适合内部和基于云的应用程序,包括将 PACS 查看器升级到三维版本。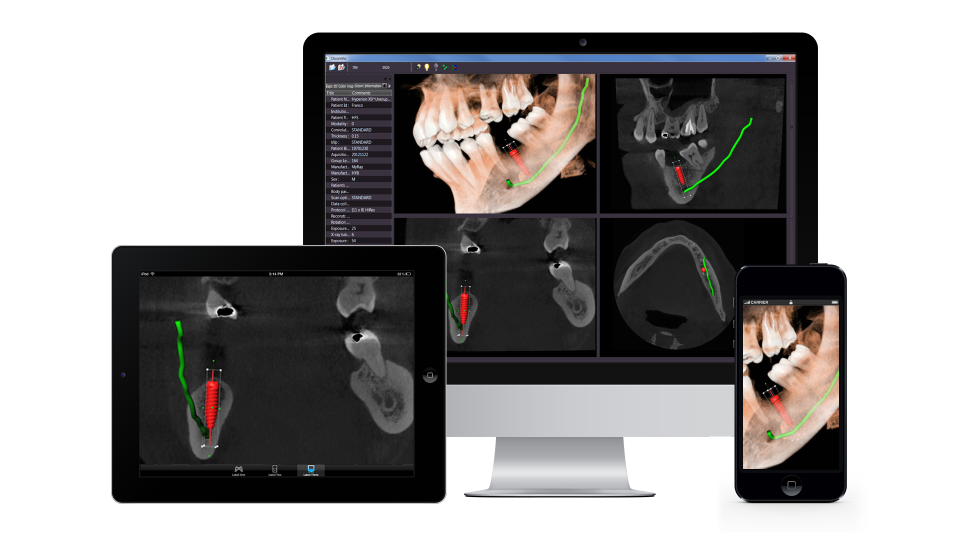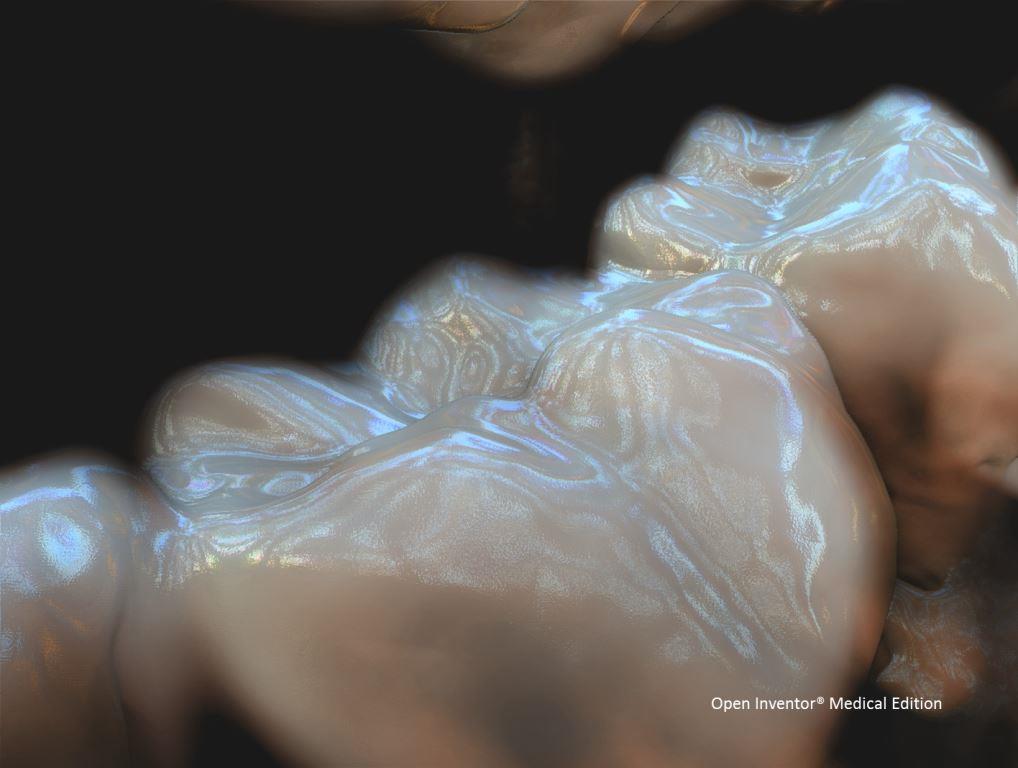 Bring more realistic real-time volume rendering
Open Inventor volume rendering introduces a new generation of dental visualization. This more physically accurate presentation of dental volume data has tremendous benefits for implant planning, communication, and education. For example, more realistic images can be used to explain the procedure to patients who are not trained to read CT and MRI images.
Open Inventor's more realistic volume rendering combines several GPU-accelerated techniques such as image-based lighting, complex surface reflections, ray-traced shadow casting, ambient occlusion, high dynamic range and depth of field.
Provide advanced 2D and 3D image analysis capabilities
Open Inventor's extensive collection of high-performance operators allows the implementation of complete medical image processing workflows, including:
Pre-processing: 2D/3D image cleaning and enhancement
Segmentation: entire jaw, teeth, nerves, defects, etc.
Analysis: data quantification and numerical results
Registration: multi-modal image registration
Open Inventor supports a wide range of image data, including 2D and 3D, grayscale and color, very large images, and data from any PACS or imaging modality (cone beam computed tomography (CBCT), MRI, X-ray, medical CT, nuclear imaging, DICOM, etc.).
Open Inventor allows dental software developers to easily create automated image processing and analysis workflows in software applications. Developers can create sequences of operators, including multi-modality image registration and fusion, segmentation, and other advanced image analysis tools. Developers can also implement custom image processing and analysis solutions and measurements.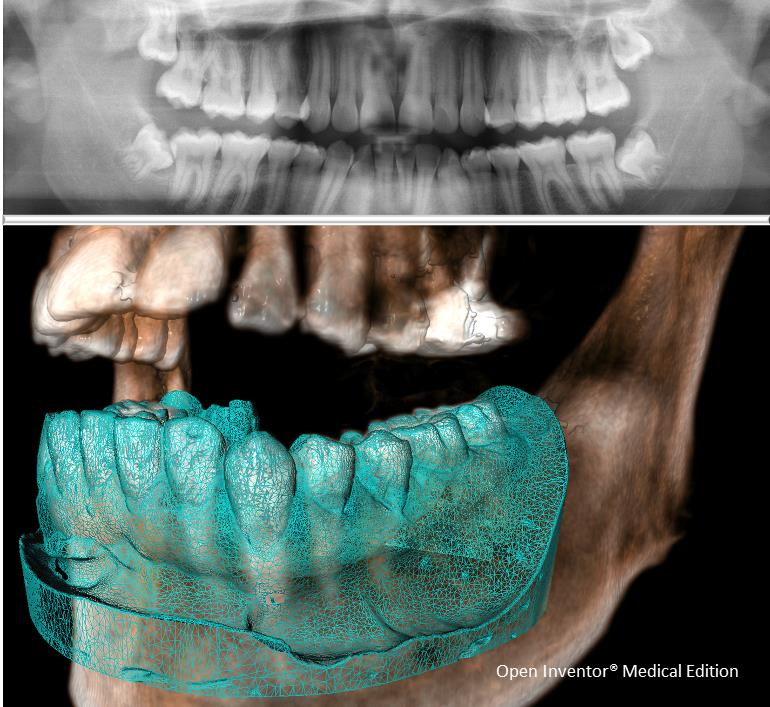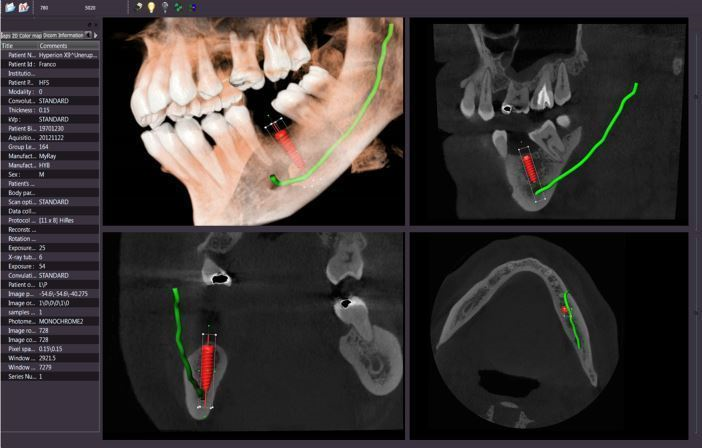 在患者的三维图像中添加种植体
为了开发牙种植体规划软件或可视化软件,Open Inventor SDK 提供以下功能:
三维 CBCT 和 CAD 模型的交互式共同可视化。
可以使用预定义的操纵器来放置和旋转在立体或切片中的种植体。
种植体和神经之间的碰撞检测。
交互式选择神经管。 您可以将神经管可视化为样条曲线或挤压圆柱体。