返回用户推荐
ATON3D®: post-processing 3D for Endovascular Aneurysm Repair (EVAR) planning (Mobilemed Solutions)
Mobilemed Solutions provides a powerful medical software for educational and clinical use, ATON3D®. Loading and rendering DICOM data with very high quality, the software allows the user to obtain the best results for an advanced analysis and study cases.
ATON3D® and its EVAR module for clinical use provides the necessary assistance for physicians to perform endovascular surgical intervention, including specific visualization modes and measurements that allow the creation of reports.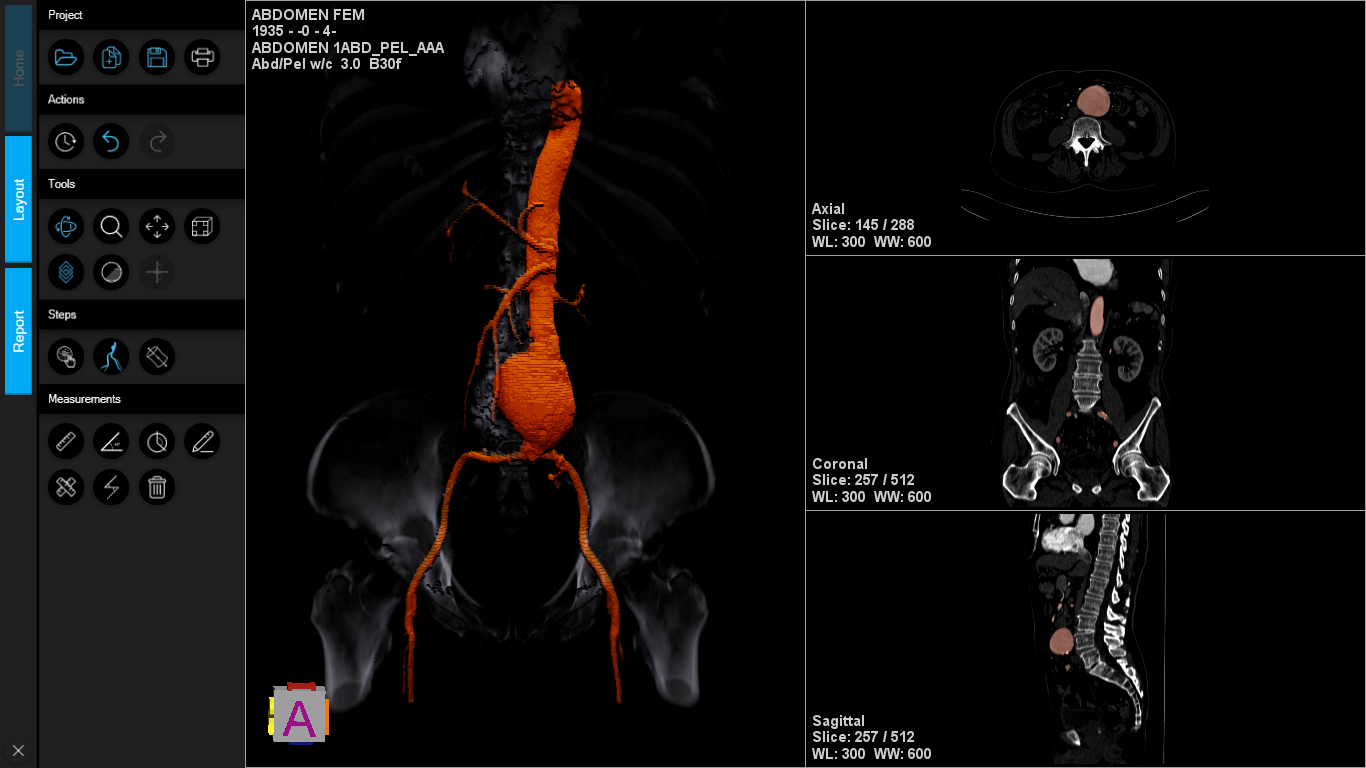 Vessels isolated with one-two clicks segmentation
The main key features integrated into ATON3D® include:
One-two clicks to vessels segmentation
Centerline extraction fully automated
Centerline navigation through 3D and 2D
CPR (Curved Planar Representation) and oblique views
2D and 3D measurements (ruler, angle, clock, reference line, pencil) and report integration
Furthermore, ATON3D® offers a variety of export types for your work, such as PDF3D, STL for 3D printing, and paper printing as well with different kinds of layouts.
Powered by the Open Inventor 3D Software Development Toolkit, ATON3D® has very high quality 3D volume rendering, with many CT and MR presets, allowing users to have the best experience during their work. The powerful and complete Open Inventor Toolkit image processing library allows our team to easily build and integrate segmentation and analysis workflows.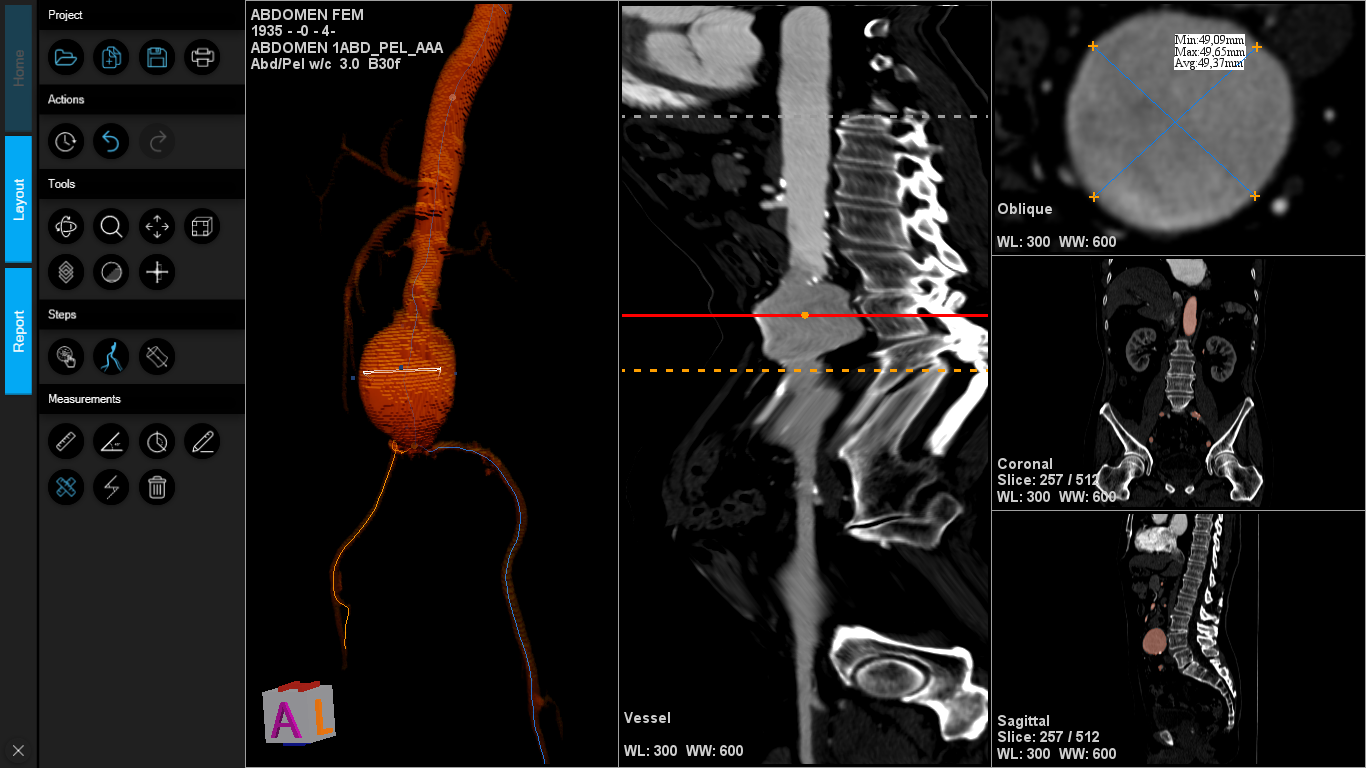 Centerline navigation, CPR view with reference lines, and oblique view with measurements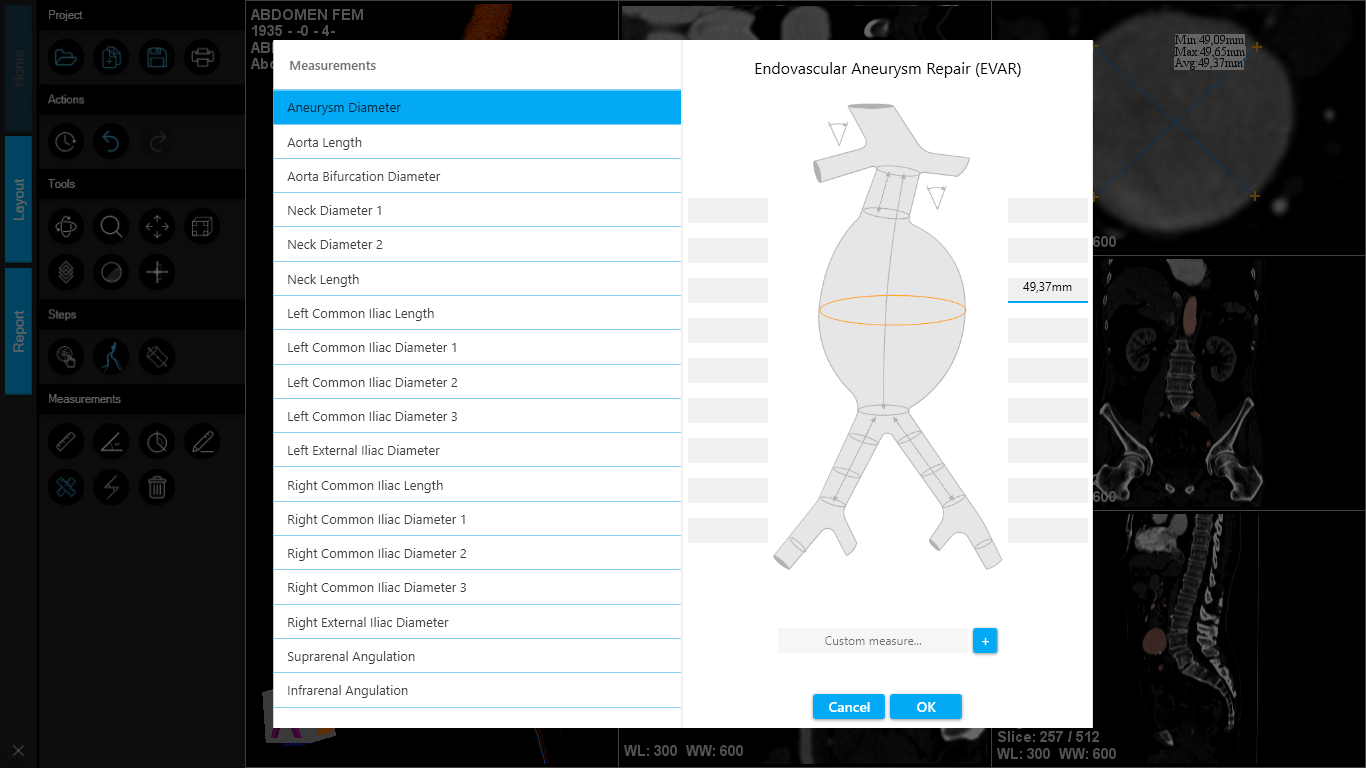 EVAR report planning with measurements integrated
Why Open Inventor Toolkit

We selected Open Inventor Toolkit in reason of its high rendering quality, its variety of medical features in the Medical Image Computing package, and its advanced algorithms for image processing. Thus, we became more competitive in the market and reached a great level of innovation for our solution.
Fabrício Venturelle Amorim - Chief Operating Officer (COO)
Rubens Maroti Filho - .NET Developer