返回用户推荐
AccuCT™ software for bone analysis (PerkinElmer)
powered by Open Inventor
PerkinElmer, Inc. is a global life sciences company focused on improving human and environmental health. PerkinElmer's preclinical in vivo imaging business is market leading, and includes optical, PET and micro-CT instrumentation and software. AccuCT™ is an advanced bone analysis software designed with a workflow-based user interface to improve consistency and reliability of micro-CT data analysis through automation.

AccuCT™ allows users to compute advanced bone metrics, such as ASBMR morphometry, cortical and trabecular bone measurements, and BMD analysis, with a few mouse clicks.
Open Inventor provides Perkin Elmer with a powerful volume rendering and image processing platform, allowing the user to generate high resolution 3-Dimensional images of their CT data to further visualize their preclinical imaging results and further their understanding of their disease model.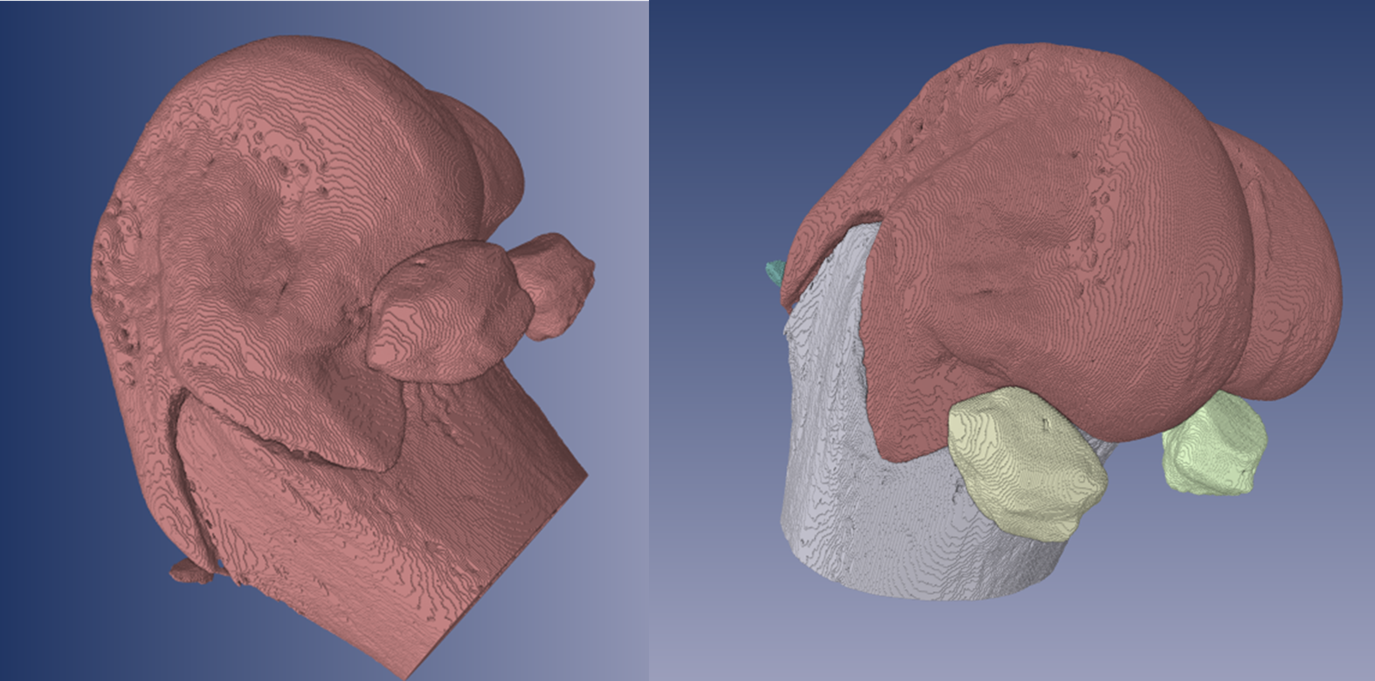 ↑ A. Behrooz and P. Kask, Systems and Methods for Automated Segmentation of Individual Skeletal Bones in 3D Anatomical Images. US Patent Application No. 14/812,483 (July 2015).